The Pugilis Pro Boxing App
An app for boxing fans to score bouts and rate their favorite boxers.
Pugilis Pro Scorecard
Pugilis Pro Boxers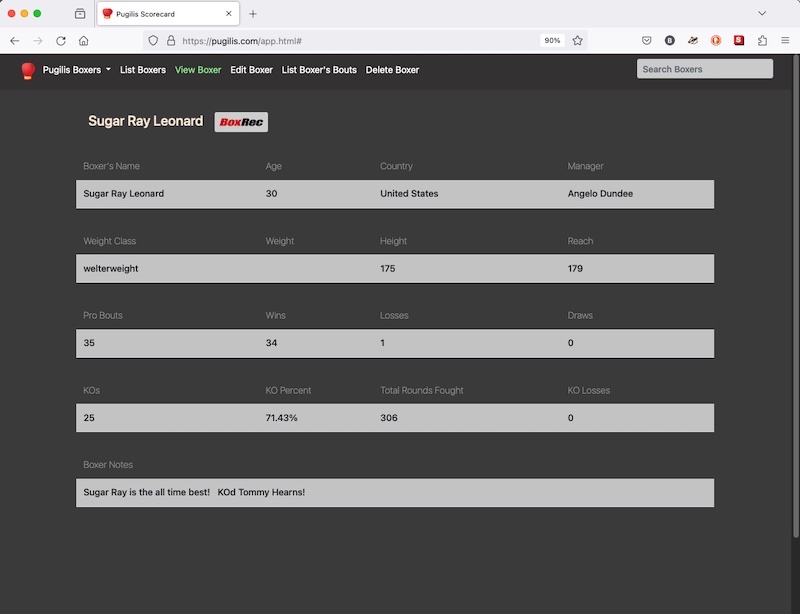 Comes with over 200 Boxers Pre-Loaded!
The Pugilis Pro app now includes our "Ratings" feature that lets you rate boxers skills.
And it includes our "MatchUp" boxing analytics package that analyzes your ratings and/or statistics for two boxers and predicts who will win.
Pugilis Pro MatchUps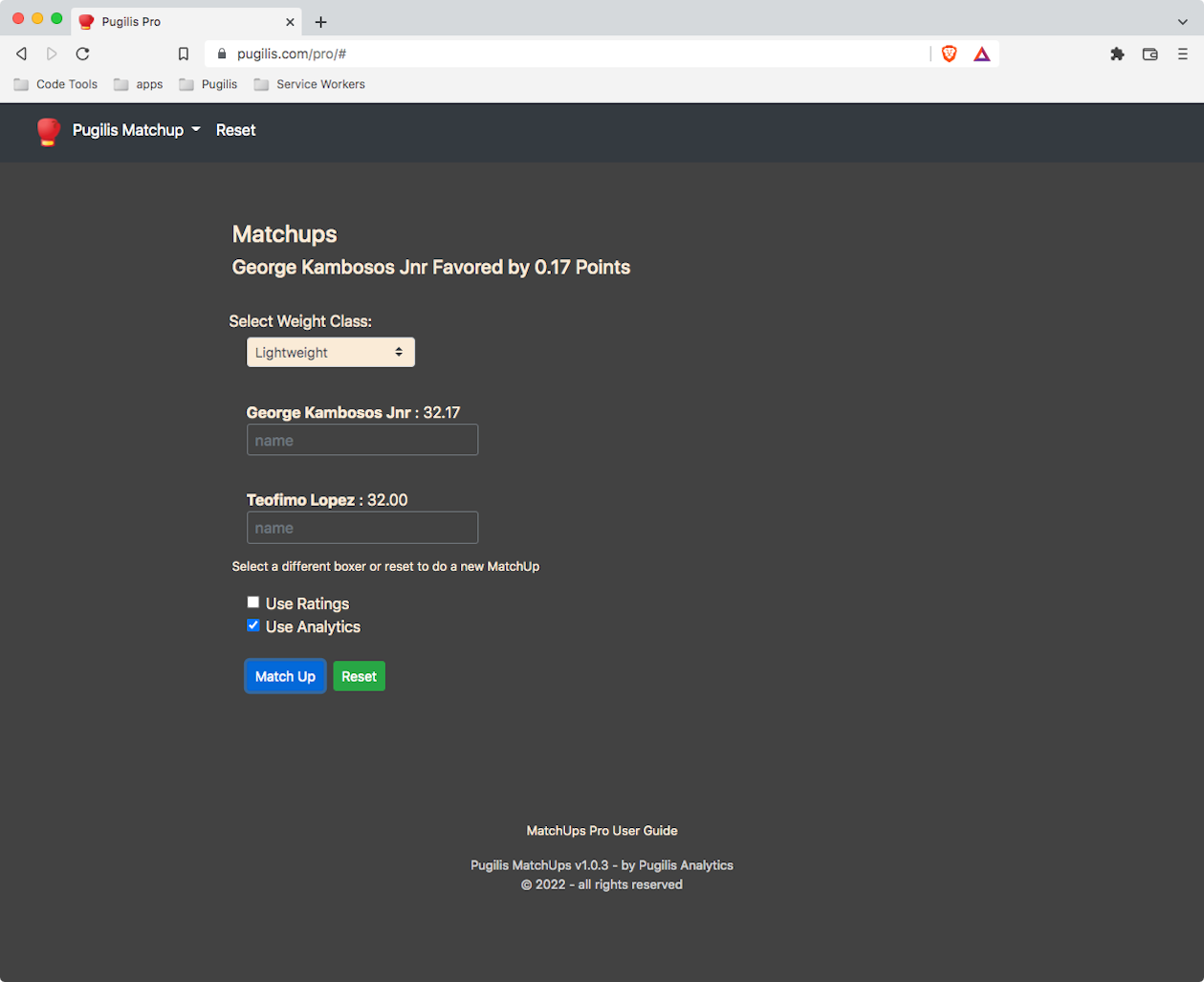 If you're interested in this project you can contact us at analytics@pugilis.com